The Beauty in Mistakes
New Perspective After a Weight Loss Meltdown
God, the Greatest Matchmaker Ever
The Eye Patch Miracle
Stuck on the Elevator
The Words of the Dying - Part 1
The Words of the Dying - Part 2
The Words of the Dying - Part 3
The Mother-Daughters Diet
A Rainbow Over the World Trade Center
A Divine Encounter on the Subway
A Christmas Gift of Goats
A Creative Leap of Faith
What Australia's Wedding Cake Rock Reveals About God
A Halloween Mystery
5 Wonders of Love Around the World
5 Things I Learned on Vacation
Why is God Calling Me to Ireland?
A Curious Case of the Daniels
The Power of Prayer Doodles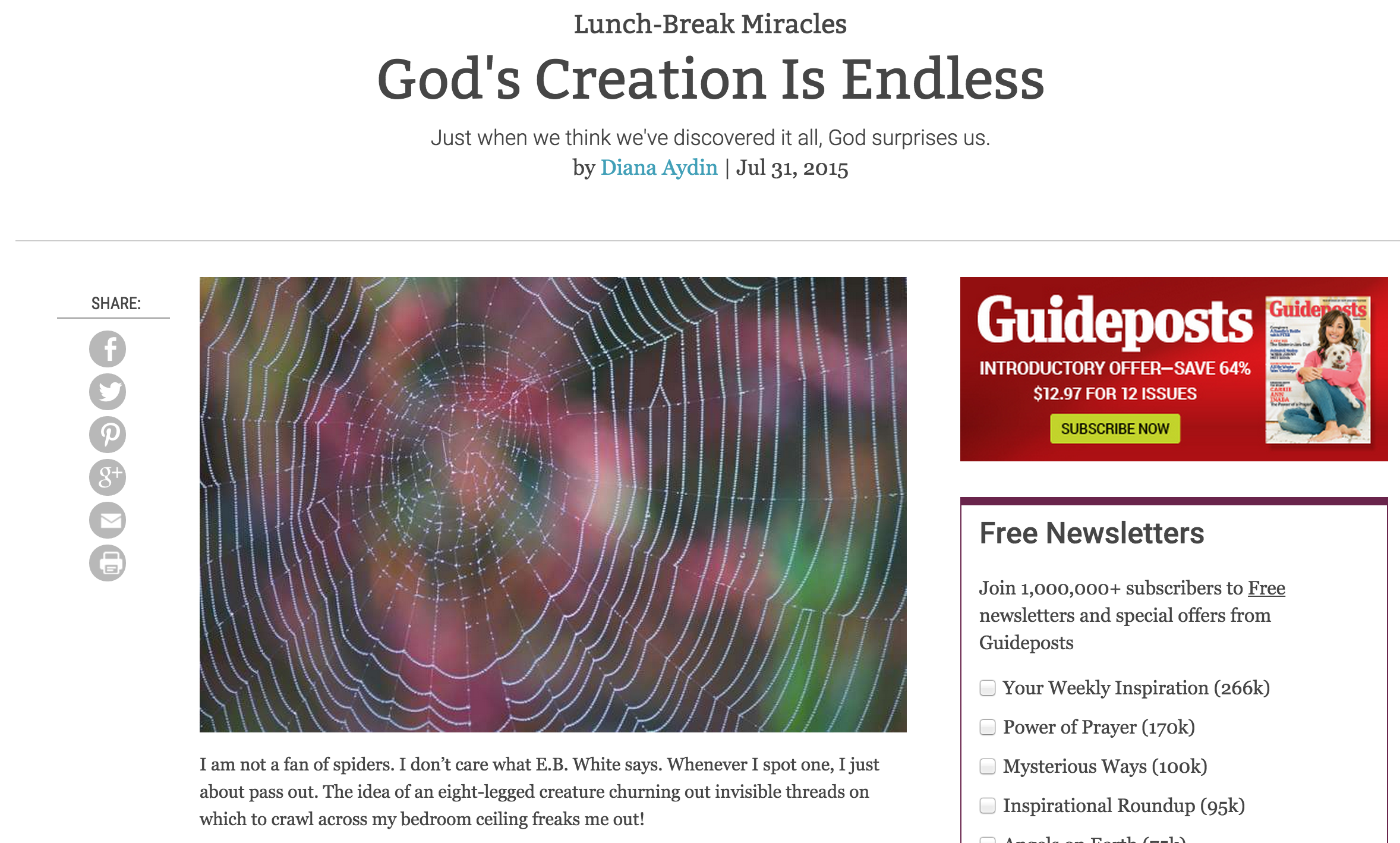 God's Creation Is Endless
Lilies of the Field
7 Wonder-Filled Films
Scotland's Secret Book Sculptures
Umbrellas Around the Corner
The Cronut Miracle
A-to-Z Wonder from Space
Can You Solve the Mystery of a 13th Century Sword?
Let It Snowflake!
Wonder Bread